1 Million Lesbians! No single issue struggle.
12. June 2019@20:00-23:00
Free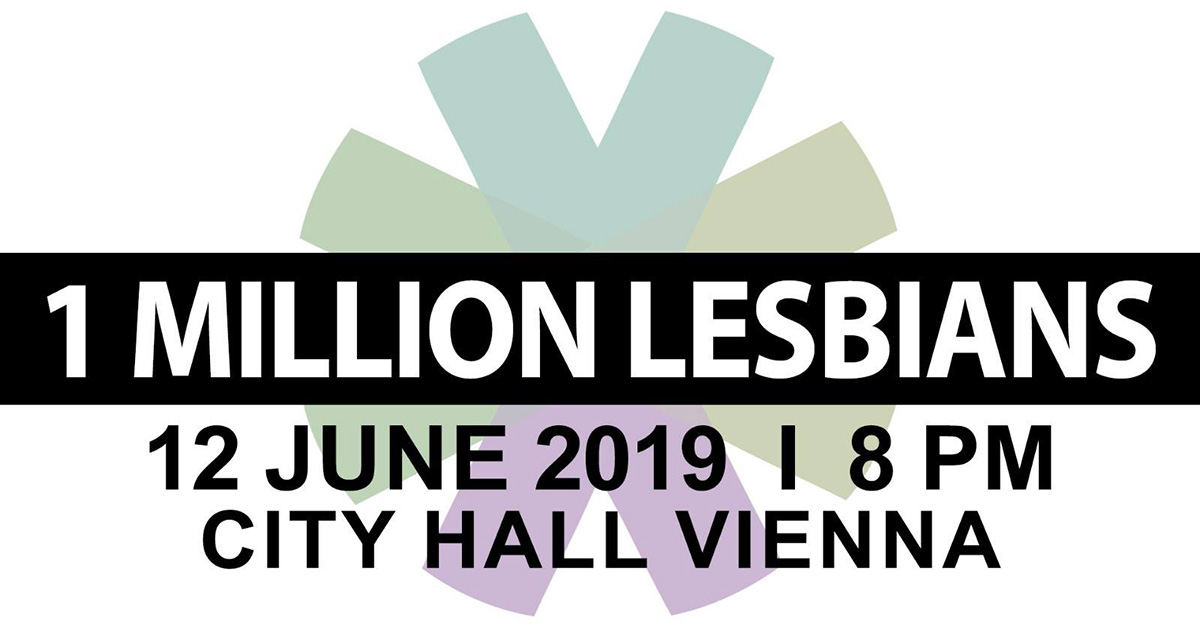 Join the European Lesbian* Conference at this event during EuroPride 2019!
How do we build a lesbian movement throughout Europe and Central Asia? How can we be truly inclusive and support each other in the fight for our visibility, our rights and our well-being? And how do we smash all systems of oppression?
Programme
Welcome
Faika El-Nagashi
Member of the Vienna Provincial Parliament and City Council
Keynote
Monica Benicio
Human Rights Defender, Brazil
Discussion with:
Olena Shevchenko, Founder and Director of Insight LGBTQ NGO Ukraine
Silvia Casalino, Chair EL*C EuroCentralAsian Lesbian* Community
Henrie Dennis
EuroPride Ambassador
Founder and Director of ARA Afro Rainbow Austria
Music by
NEYONA
Join the EL*C for the discussion, finger food (vegan) and drinks!
The event will be held in English.
Location
Vienna City Hall (Rathaus), Wappensaal (Entrance: Lichtenfelsgasse 2, 1010 Vienna)
The location is wheelchair accessible. Please show a screenshot of the Facebook event at the entrance to the City Hall.
There will be a live stream of the event at the EL*C Facebook page.