AFTER PRIDE Megaparty
15. June 2019@20:00-5:00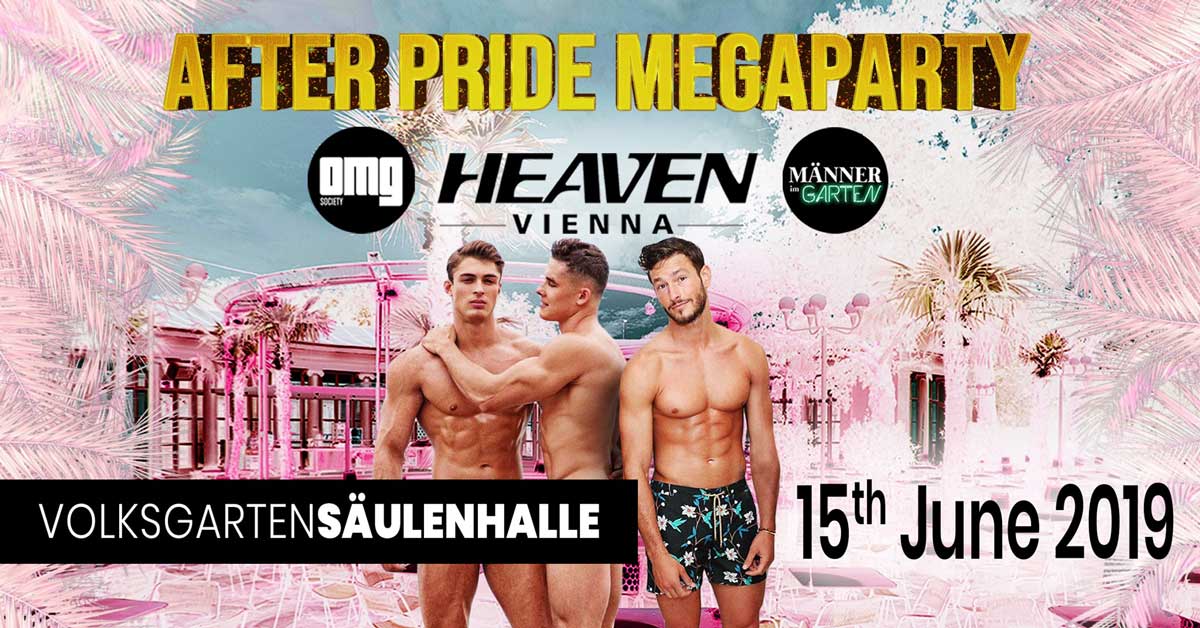 GAY WONDERLAND right after the parade – making Vienna the Gay Capital of Europe!
Come to the wildest indoor-outdoor party   right in the center of Vienna, where all the hot action takes place!
This is the only location in Vienna featuring 2 dance floors for House and Pop, huge outdoor area with a sexy foam party surprise in one location! We also bring you world class DJs!
Plus get ready for hot acts, welcome shots, special deco and 1000+ hot looking people from all over the world. If you want to win VIP-tickets look out for our party trucks at the parade.
We only have one aim: to make this party the BEST ONE OF THE SUMMER … Do you want to join us?
Tickets:
Door price: EUR 16
Pre-sale: EUR 14