Circus – Welcome to Vienna! Official EuroPride 2019 After Party @ Praterdome
15. June 2019@23:00-6:00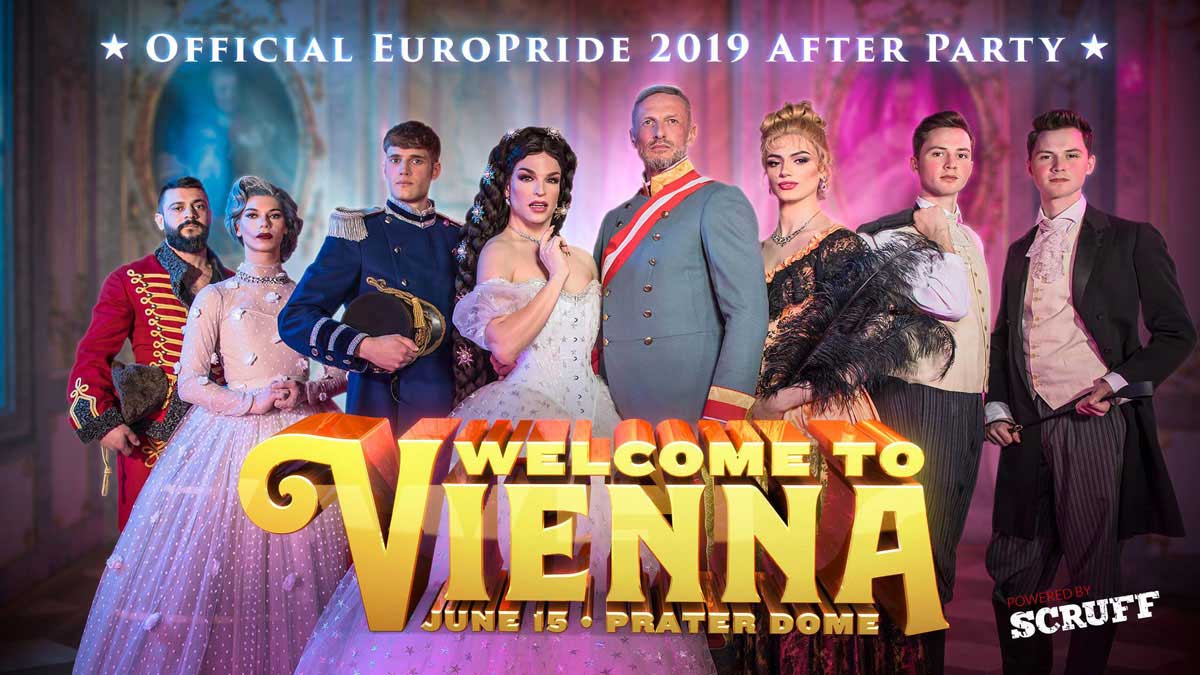 On Saturday, 15th June,  Sissi is coming  to celebrate 50 Years of Pride with Austria's Biggest Gay Party. Get ready for a once in a lifetime XXL Circus. A EuroPride Vienna 2019  After Party  you will NEVER forget with international Star DJs!
Main Circuit Floor
DJ GSP (UK)
Dj karl kay (SEXY PARTY Cologne)
David Leroy (Circus)
Andi Mik (Replay Party – Vienna)
featuring:
Spectacular Opening Show  by Tamara Mascara
Sexy GoGo Dancers  & Sickening Drag Queens
XXL LED Wall  360° Visuals  Laser Show SFX
12 Bars  on 2 Levels
Pop Floor Stadl
Bambi Mercury (Berlin)
Gloria Viagra (Berlin)
Alessandro Caruso (Ken Club Vienna)
Funky Soul Disco
Jacky-Oh Weinhaus (Berlin)
Simon O'Fischl (Homo.Party)
Dalia Ahmed (radio FM4)
Outdoor Beach Club + Cabanas
DJ Mart.i (Astronaughty)
Tickets:
Pre-Sale Check-in & Fast Lane Access
VIP Package incl. Private Entry, Cockpit Lounge Access, 1 free drink and many more goodies!
Pre-Sale, VIP & Combi Tickets
Friday: Pride Arena – United Opening Party
Saturday: Circus – Welcome to Vienna! Official EuroPride 2019 After Party