EuroPride Run Training
7. June 2019@19:00-20:30
Free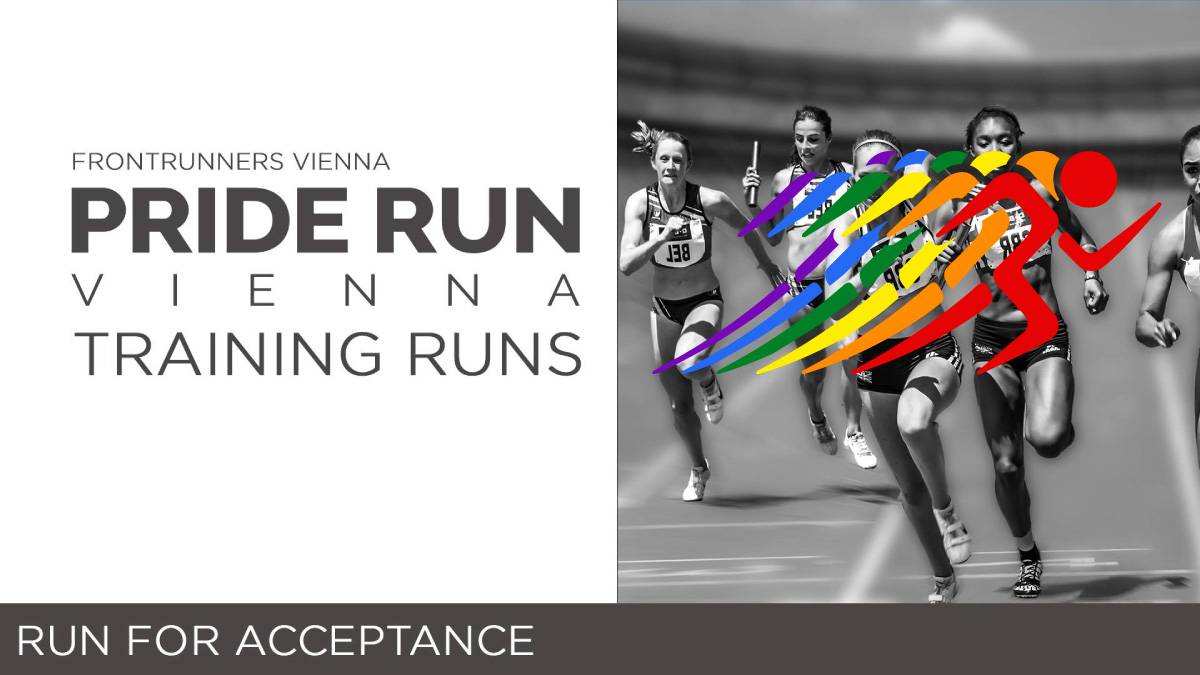 The training run is designed to prepare beginners and advanced runners for the EuroPride Run Vienna on 14 June 2019. If you are not participating in the EuroPride Run you may as well join the training run for fun or to extend your own training.
Meeting point: Prater Hauptallee, near Kaiserwiese – look out for Pride Run beach flag
Meeting time: 5 minutes before the start of the training
You can store your water and bags (without valuables) at the beach flag.
Programme
For beginners and advanced runners
Warm Up
Running ABC / Muscle building
Interval Training / Endurance
Cool Down
Varying personal trainers will join the training sessions and help you get into shape.
Dates
Saturday, 11 May, 6 p.m. – 8 p.m.
Sunday, 19 May, 10 a.m. – 12 noon
Friday, 24 May, 6 p.m. – 8 p.m.
Sunday, 2 June, 10 a.m. – 12 noon
Friday, 7 June, 6 p.m. – 8 p.m.
Friday, 14 June, 8.30 p.m., EuroPride Run Vienna