Exhibition Opening Close Encounters
30. May 2019@18:00-23:55
Free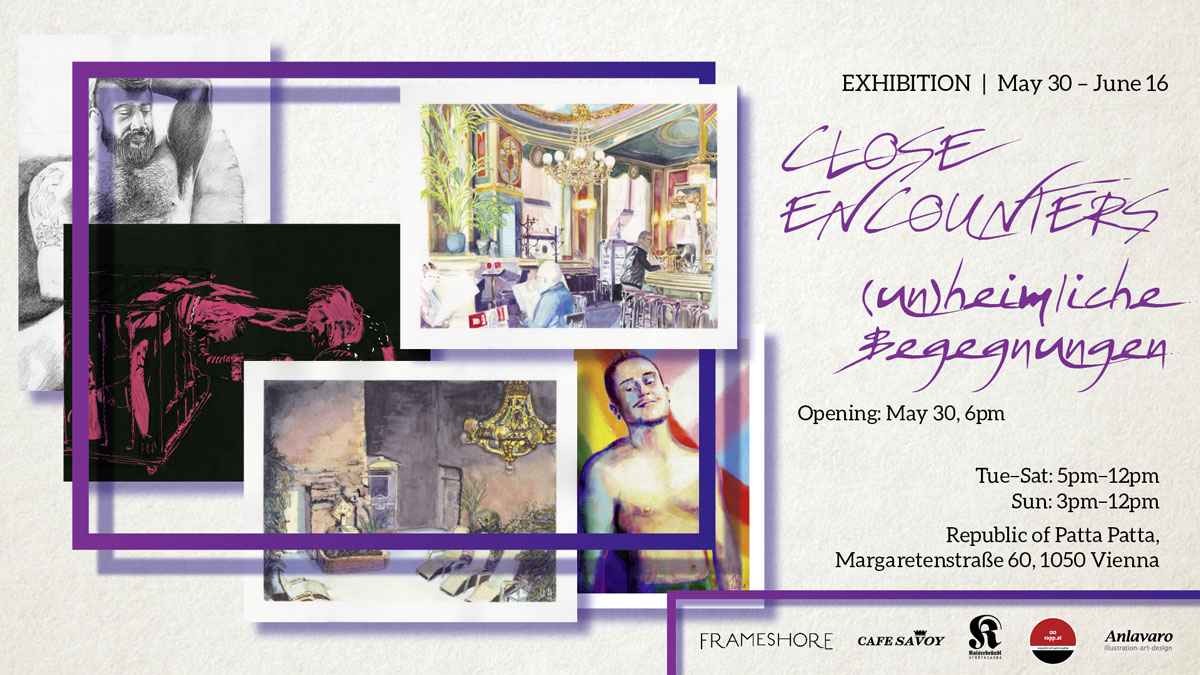 Dutch Artist Lars van Roosendaal invites you to the opening of his first solo exhibition as part of the Vienna Fetish Spring and EuroPride.
The selected pieces on display depict the artist's encounters and experiences in the gay scene of Vienna. In his work, he deals with the (in)visibility of the gay meeting places of this city. Whether hidden or open, deliberately closed-off or inviting.
The subjects show both places of encounter as well as the meeting of male sexualities.
Some works are PG.
Lars van Roosendaal (* 1977, Leiden, The Netherlands) creates urban sketches, illustrations for magazines, books, posters and music albums as well as art installations in public spaces. He visualizes his ideas with both traditional analogue and digital media.