EuroPride Movie Night: Pride & Stonewall @ Gartenbaukino
11. June 2019@18:00-23:30
€8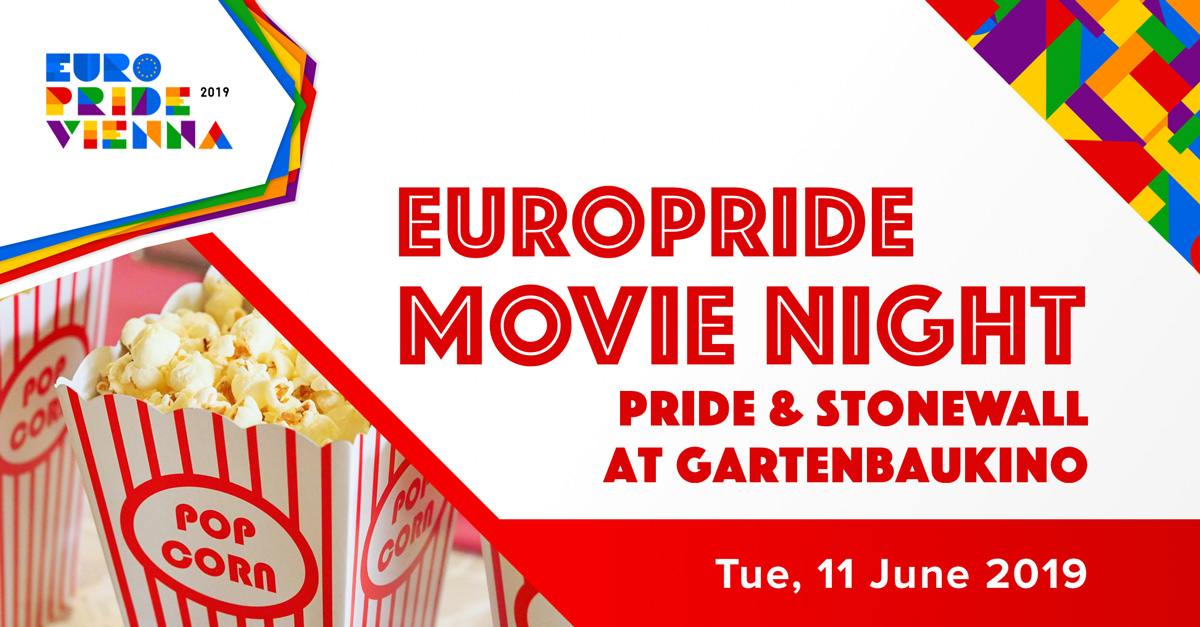 For film fans and anyone interested in the history of the LGBTIQ community, there will be a very special evening on 11 June. As part of EuroPride 2019, two films focusing on LGBTIQ will be screened in the Gartenbaukino from 6 p.m. onwards. The highlight of the programme will be the panel discussion with two contemporary witnesses who will tell us about their experiences from the history of the LGBTIQ community and will be available to answer questions. In addition, Andreas Brunner from QWIEN, Yavuz Kurtulmus from the Transition Film Festival and MiGay, the platform for queer migrants*, Bernhard Ledinski from Queeramnesty, as well as Faris Cuchu Gezahegn from Afro Rainbow Austria, will be present. They will all serve in the podium discussion with answers to various questions and provide interesting insights.
The evening will start with the film "Pride", which tells the true story of a group of homosexual activists who have shown solidarity with striking miners. Jonathan Blake was part of this group in 1984 and will share his experiences with us at the Movie Night.
The evening then continues with the movie "Before Stonewall" (1984), a documentary film about the weeks leading up to the Stonewall riots in Christopher Street in 1969 in New York. Special guest Fredd E. Tree, widely known as Tree, was a bartender at the Stonewall Inn on the night of the police raid. He will be happy to tell you about his experiences and answer your questions.
Be ready for an exciting evening with unique guests!
6.00 p.m. "PRIDE"
Talk
9.30 p.m. "Before Stonewall"
Single ticket: € 8
Ticket for both movies: € 14