EuroPride Movie Night: Nevrland @ Gartenbaukino
4. June 2019@21:00-23:00
€8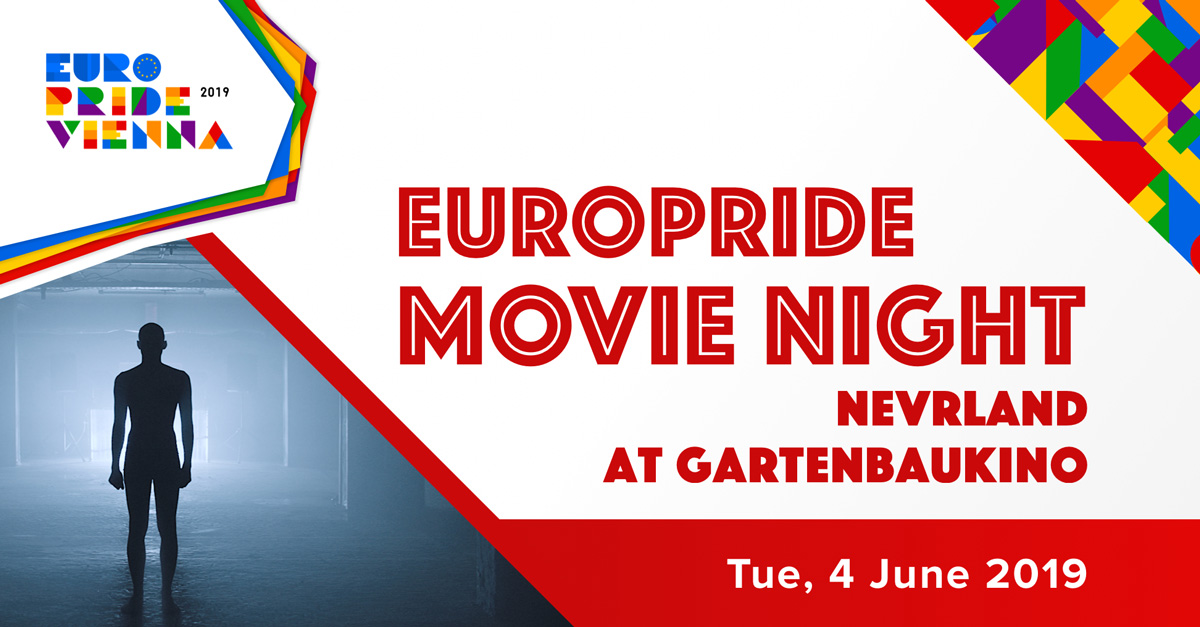 As part of EuroPride 2019, you have the chance to see the premiere of the film Nevrland.
On 4 June the Gartenbaukino will show the film Nevrland by director and screenwriter Gregor Schmidinger. The Viennese has already landed big film hits with his two short films "Homophobia" and "The boy next door". Now he celebrates his cinema debut with the film Nevrland. Even before the official cinema release in autumn, you will have the chance to see the premiere at Gartenbaukino as part of EuroPride 2019.
The film tells the story of Jakob (17), who works as a temp in a slaughterhouse and struggles with a paralyzing anxiety disorder. When he meets the 26-year-old artist Kristjan in a sex cam chat, a transpersonal journey to Nevrland and the wounds of his soul begins for him.
The second EuroPride 2019 Movie Night with two other LGBTIQ movies will take place on June 11.