Pride Shabbat 2019 @ Or Chadash
14. June 2019@19:00-21:00
Free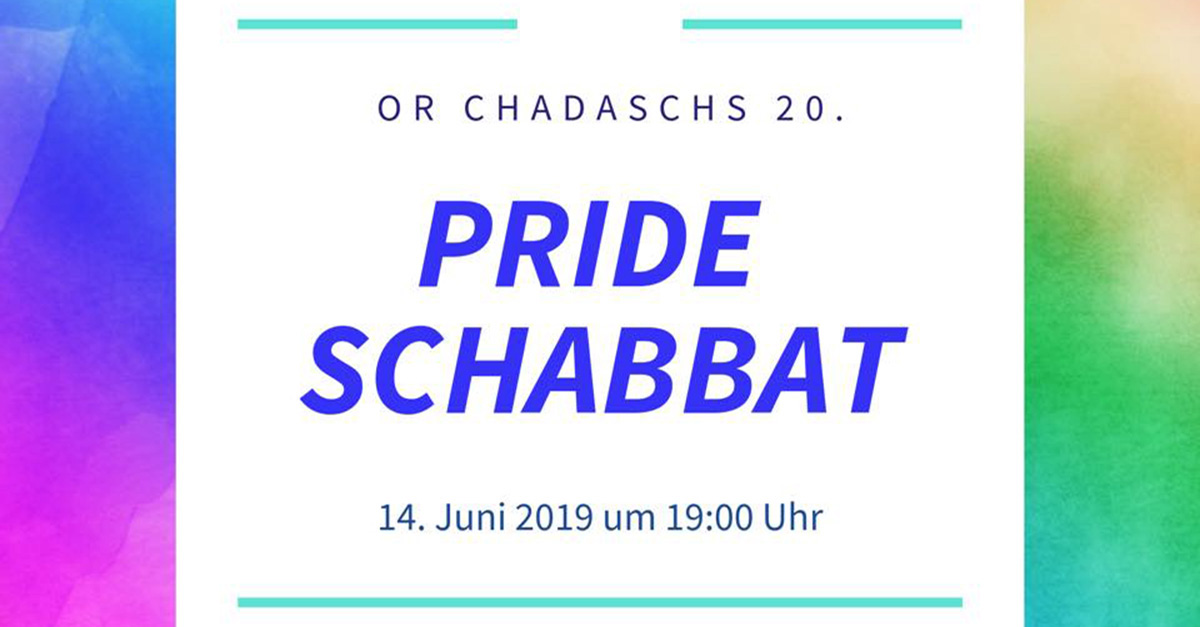 The Jewish Liberal Community – Or Chadasch celebrates its 20th Pride Shabbat on June 14, 2019, at 7 p.m.. They celebrate this Pride Shabbat anniversary and EuroPride 2019 with Rabbi Lior Bar-Ami, Austria's only Liberal rabbi, and Cantor Juval Porat from the first LGBTIQ* synagogue in the USA, Beth Chayim Chadashim.
Everyone is welcome to celebrate this anniversary and to welcome Shabbat with them.
Please, bring a photo ID for the security check.