EuroPride Special @ Leopold Museum
6. June 2019@18:00-20:30
Free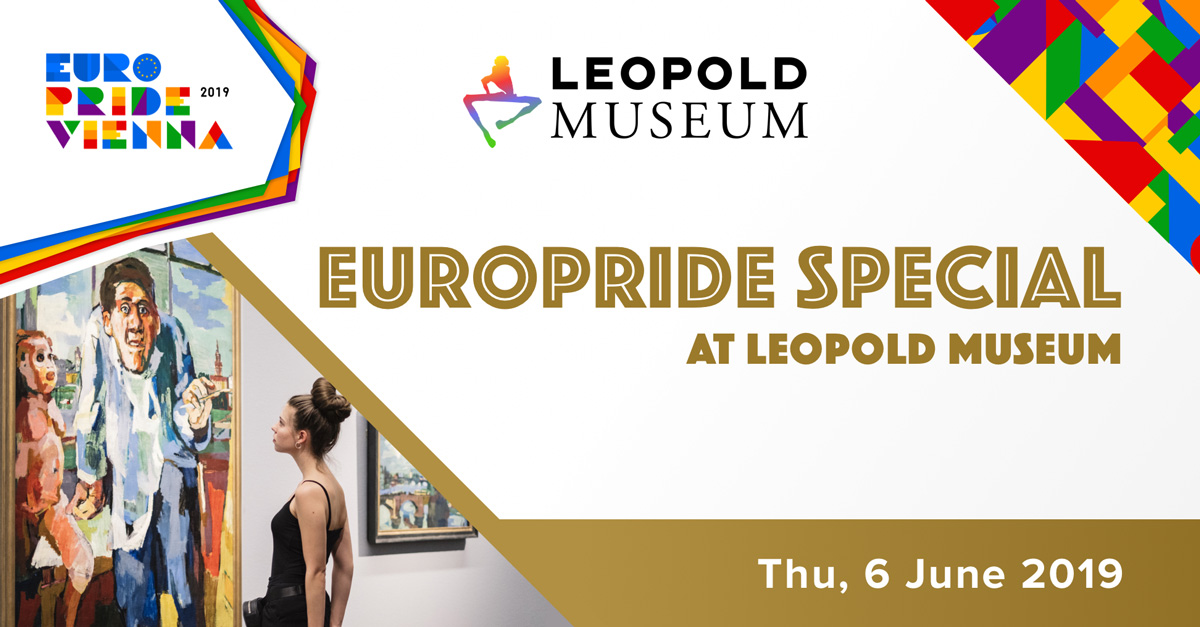 "Geschlechtertaumel" – "Gender tumble"
EuroPride 2019 and the Leopold Museum invite you to an exclusive visit to the exhibition "Oskar Kokoschka. Expressionist, Migrant, European".
As a painter, draftsman, creator of printed graphic works, writer, dramatist and theatre-maker, but also as a humanist, Oskar Kokoschka (1886-1980) is one of the most important artists of the 20th century and one of the central pioneers of Expressionism. The exhibition is one of the most comprehensive retrospectives featuring some 260 exhibits from all the periods of Kokoschka's oeuvre created at his various places of activity, including Vienna, Dresden, Prague, London and finally Villeneuve.
Take part in the free guided tours on the theme of "Gender Tumble" and learn more about the works of the artist and pacifist Oskar Kokoschka. All participants will be served a glass of sparkling wine to get them in the right mood.
The guided tours take place at 6.30 p.m. and 7.30 p.m., champagne reception at 6 p.m. and 7 p.m..