Queer City Hall Tour
13. June 2019@18:00-20:00
Free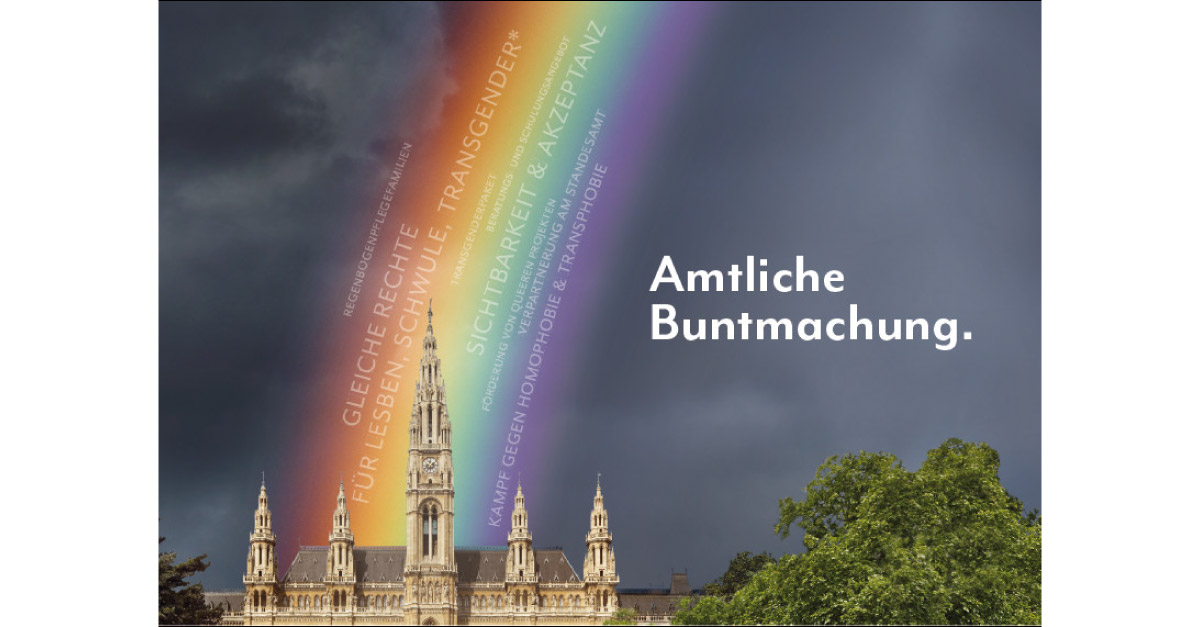 The Vienna City Hall is an open meeting place for everyone. As a special attraction, the Vienna Anti-Discrimination Office for Same-Sex and Transgender Lifestyles (WASt) traditionally holds "Queer City Hall Tours" on the evenings before the Rainbow Parade. Welcome: Marina Hanke, Member of the Vienna City Council.
Wolfgang Wilhelm from WASt and Elisabeth Sauter from the City Information Centre at Vienna City Hall give a guided tour of the neo-Gothic masterpiece on the Ringstraße boulevard. Highlights of the building's magnificent architecture are presented in the context of key accomplishments for equal rights and non-discrimination, as well as the local history of lesbians, gay and trans*gender people.
Given that Vienna City Hall is also available as a splendid setting for civil partnership ceremonies and, since 1 January 2019, for same-sex weddings, the guided tour may well inspire some visitors to return soon for a more formal occasion…
The tour is held in German. Participation is free of charge, registration is not required.
Meeting point: Vienna City Information Office (1010 Vienna, Friedrich-Schmidt-Platz)
Dates
Tour in English
14 June, 4.00 p.m. – 6.00 p.m.
Tour in German
13 June, 6.00 p.m. – 8.00 p.m.
14 June , 6.00 p.m. – 8.00 p.m.