Celebrate your dream wedding with 8 of your closest friends and family members at the 5-star design hotel Le Méridien Vienna
Since 1 January 2019 same-sex couples are allowed to marry in Austria.
After decades of battling the legal discrimination against equal marriage right, it is time to celebrate! What better place than EuroPride 2019? Together, with one of the dream wedding venues in Vienna, the 5-star design hotel Le Méridien, and in collaboration with the Dream Wedding Unit of the City of Vienna, we are organizing the Euro Pride 2019 Wedding Day under the Motto 'Marry in Pride'!
However, marriage is not possible for couples in which at least one person is a national of a country where marriage is not possible for same-sex couples.
It is therefore all the more important to make a statement for the acceptance of love: marriage must be open to everone!
Le Méridien and EuroPride Vienna 2019 are sponsoring a complete wedding for you and your loved one. If a marriage is not legally possible, a civil partnership can be carried out.
For the entire wedding package thus falls only a contribution to expenses amounting to a total of EUR 2,000.00.
The offer is limited to a maximum of 14 couples. The reservation possibility ends on the 3rd of March 2019.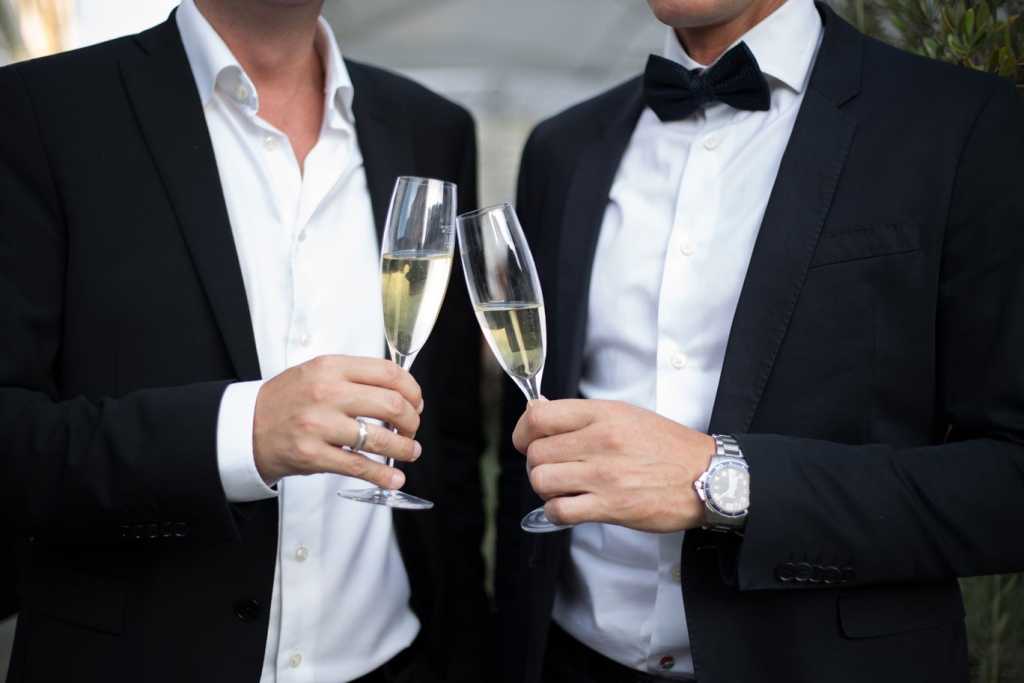 "Marry in Pride" – Package
Wedding Ceremony
For a special day, you need a special location. What better spot than the stunning terrace of the Le Méridien-suite?
Champagne Reception
All 14 couples and their 8 loved ones will enjoy a champagne reception
Wedding Dinner
A joint wedding dinner in the beautiful YOU of the Le Méridien
18-Course Dinner Buffet
An 18-course dining experience that includes coffee and drinks
Wedding Cake
A once in a lifetime wedding cake that will graciously be sponsored by Gregor's Pastry
Wedding Party
The legendary Shambala Bar of the Le Méridien will host all 14 couples for a joint wedding celebration with all their loved ones
Additional Guests
For the wedding party at the legendary Shambala Bar of the Le Méridien, all your friends and family can join
Decoration & Co.
Decoration, flower arrangements and music
Midnight Snack
A delicious midnight snack will be served in the restaurant YOU of the Le Méridien
Party Vibe
DJ line up for the best party atmosphere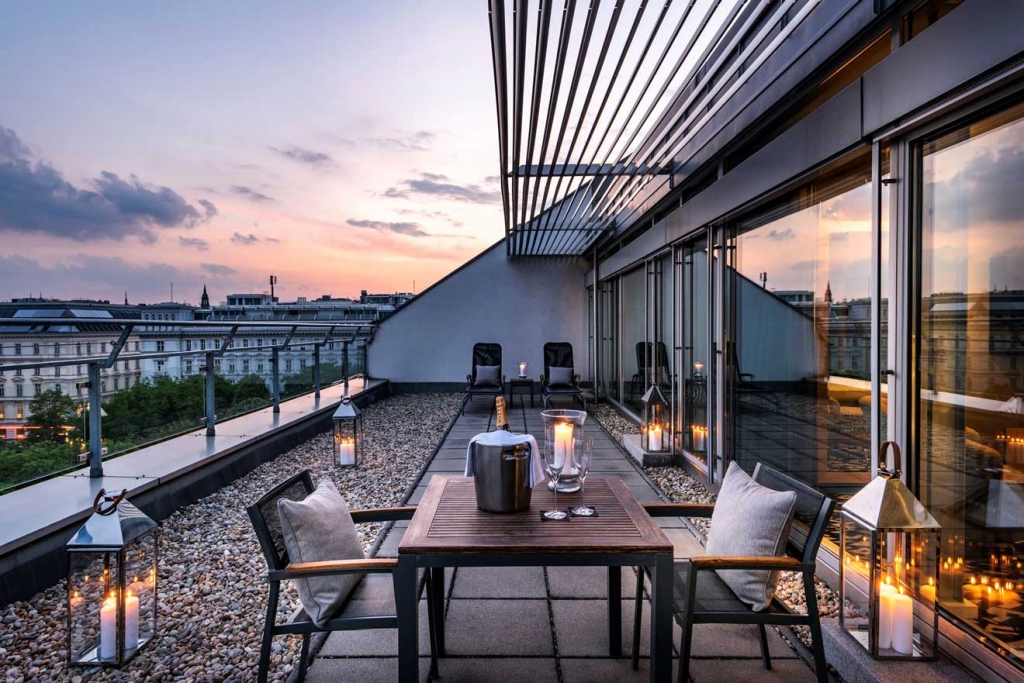 The marriages and reservations are made subject to the positive assessment of there being no impediments by the registry office.
The marriages are possible for all nationalities and not confined to Austrians.
The wedding is not a public event. Each couple is in the presence of their 8 guests during the ceremony.
The wedding room is NOT available to other visitors during this period.
People who are impaired by alcohol or other substances will NOT be married.
Not included in this package is: bridal gown, bouquet of flowers, overnight stays. Overnight stays can be arranged on request.
For a reservation, send the following information via email until 3 March 2019 until 23:59pm at the latest:
Name and surname of both people
Birth dates of both people
Nationality of both people
Contact details of both people: telephone number and email address
Please click on the "Yes, I do" button for sending the information!